HAVEN HOUSE
Offering shelter, support services and enrichment programs to help families evolve from an unstable living environment to healthy, self-sustaining lifestyles
News & Events
Click on dots below to scroll through news & events
Haven House is a Faith Based Organization that assists families and individuals in adjusting from Homelessness to a self-sustaining lifestyle. Haven House was formed in August 2010 to pursue a long held dream of local citizens to develop a transitional/transformational living program for the homeless on the western slope of Colorado. We provide shelter, the necessary support services and enrichment programs to help families evolve from an unstable living environment to healthy self-sustaining lifestyles.
LEARN MORE ABOUT OUR PROGRAM
Feel called to make a difference in your community?
Homelessness in Western Colorado is on the rise. We need all kinds of volunteers, tutors, drivers, child care, music teachers, mentors, event planners and more. There are many ways you can support our mission. We all have different skills and gifts to share with the world. Haven House would love to help you find the best way to make a difference in the lives of your neighbors in need. Residents often come to us with no belongings, so we also appreciate gifts of clothing, food, toys, etc.
VOLUNTEER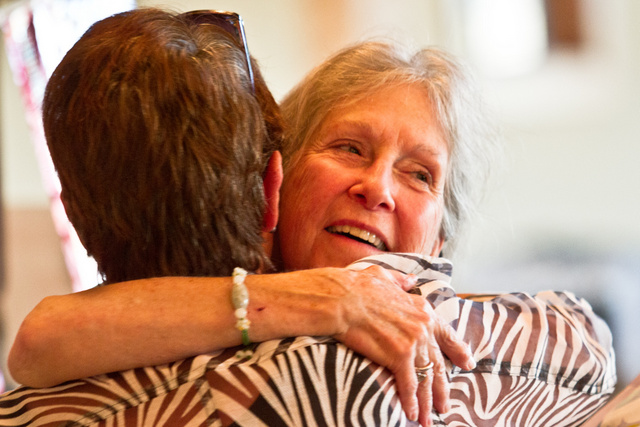 Give Hope.
In a 2014 survey in the Montrose School District alone, well over 200 children reported housing issues. In the last two years there have been over 600 foreclosures in Montrose County. Many of these families that lost their homes may now be homeless.
Haven House provides a stable home for up to 65 people who, with our help, will have hope for a fresh start.
Why wait?
Homelessness can happen to anyone.
You can help us give hope to a family.
Thank you for taking the time to show Irv Haven House. I know he was particularly moved when he heard about the Olathe football captain taking a resident under his wing. Irv was impressed with the number of families served and the successes achieved by you both.
Thank you for the effort.

Kathryn Grosscup

Colorado Department of Local Affairs
I want to congratulate you on the approach you have taken to moving families from poverty and homelessness into brighter futures.

Roy Anderson

Mayor of Montrose, Colorado
Thanks Larry, I am blessed to have been a part of the Haven House. I look forward to helping out in the future. Awesome and very exciting things happening! Good job to all!
God Bless

Former Haven House Volunteer
I was volunteering at the Kitchen today because Jeremiah was out of town, the kids came in from HH and they behaved beautifully! We so enjoyed them, and they pitched in and cleared tables and wanted to help out!! I got my "grandma fix" with the one year old baby, so precious! Please know you are all welcome any time!!

Sharyn B

Testimonial from a volunteer at Christ Kitchen (a soup kitchen)
The door is open.
We love visitors! If you'd like to take some time to see what we do, please come see us.